Superior Hiking Shuttle 2017 Schedule
2017 schedule
**Please note the changes made to the schedule and rate structure for this year. **
The scheduled shuttle runs Fridays, Saturdays, and Sundays from May 12th to October 15th including Memorial Day, 4th of July, and Labor Day.
Parking overnight at a state park? Make sure to review and print out the MN State Park overnight parking instructions!
.
There are two ways to take a one-way hike on the trail. We recommend picking you up where you park your car and shuttling you to the starting point of your hike. You then hike back to your vehicle. The second way is to hike first and then take the shuttle back to your vehicle.
Because the shuttle adheres to the schedule, please be ready to board at the designated time. The shuttle is not responsible for anyone who misses his/her pickup or for unforeseen shuttle delays. The shuttle might be late, but you can not be.
This shuttle service is operated independently from the Superior Hiking Trail Association. Please direct all comments to Superior Hiking Shuttle, Robert Risch, Proprietor at 1-(218)-834-5511. or contact us via our reservation form. Please do not provide work telephone numbers – only provide cell numbers.
Within the timed schedule, reservations are encouraged, but not necessary. A reservation, though, guarantees you seating on the shuttle and helps us in our planning to ensure space for all hikers.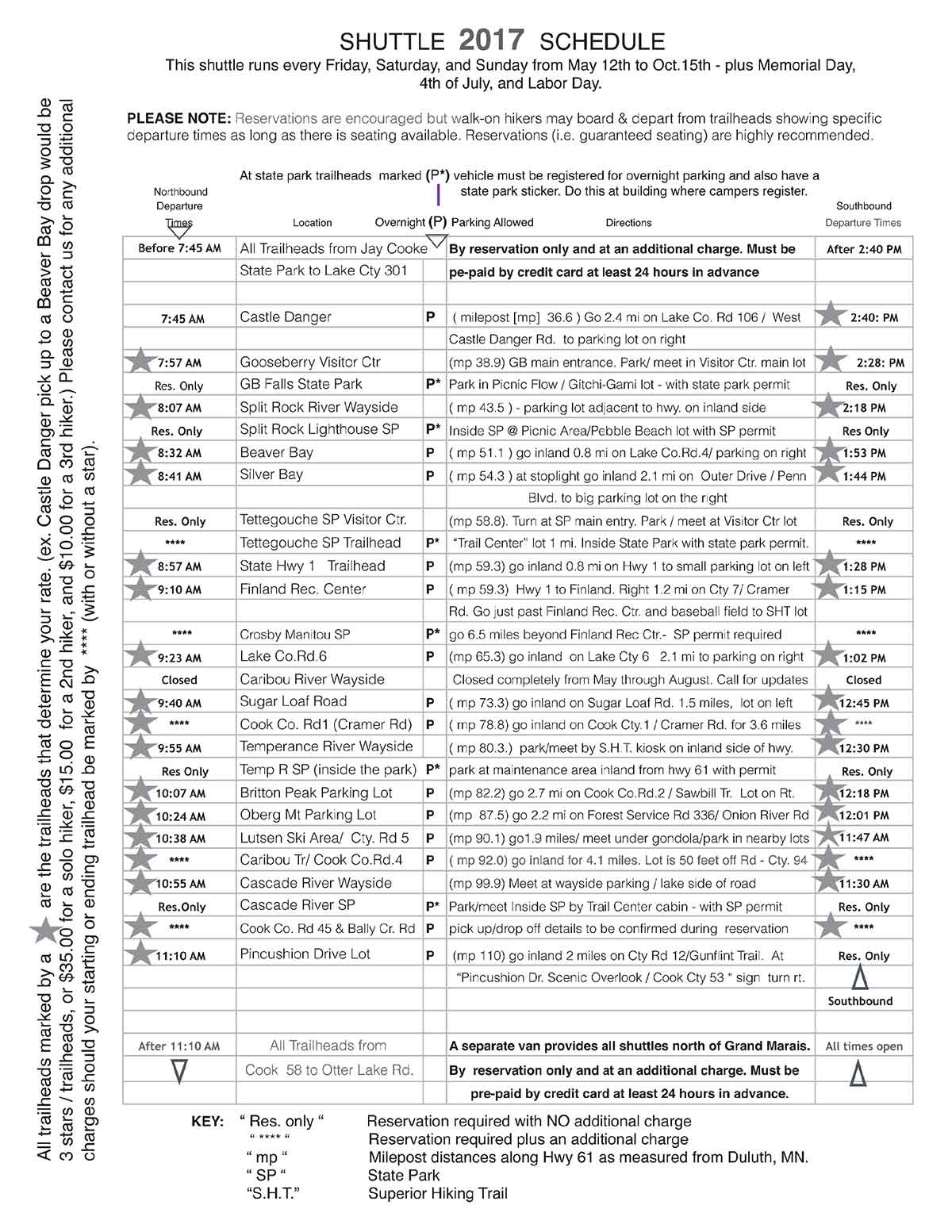 ---