Shuttle Reservations
Superior Hiking Trail shuttle service is under permit with the Superior National Forest
---
Prior to Submitting Your Reservation
( Checklist)
---
Step 1
Decide which of our two services is right for your group.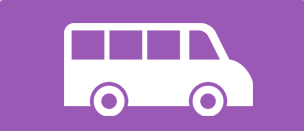 Scheduled Shuttle
The 2017 scheduled shuttle between Castle Danger and Grand Marais runs on all
Fridays, Saturdays, and Sundays
(including Memorial Day, 4th of July, and Labor Day) beginning Friday May 12th and ending Sunday October 15th.
Within this timed schedule your reservation guarantees you seating on the shuttle and helps us in our planning as to the number of vehicles we put into service daily. Walk-on hikers may board if seating is still available.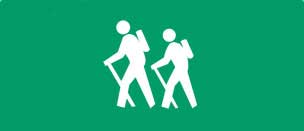 Personalized Shuttle
If your hiking plans don't fit into our seasonal Friday, Saturday or Sunday Scheduled Shuttle, the Personalized Shuttle is where you then need to place your reservation. Please choose (from over 52 trailheads) your pickup and dropoff trailheads, and the date and time you desire. Your actual charge for the shuttle cannot be quoted until after you submit your online reservation and then call us for confirmation. Questions prior to submitting your reservation? Call us at 218-834-5511.
---
Step 2
If you will be parking overnight in one of our state parks…
There are very specific instructions as to where to park
and how to register your vehicle.
WE ONLY PICK UP HIKERS AT THE DESIGNATED PARKING AREAS.
Do not assume that you know where to park!
Download our very detailed parking instructions.
---