What is the Superior Hiking Shuttle?
---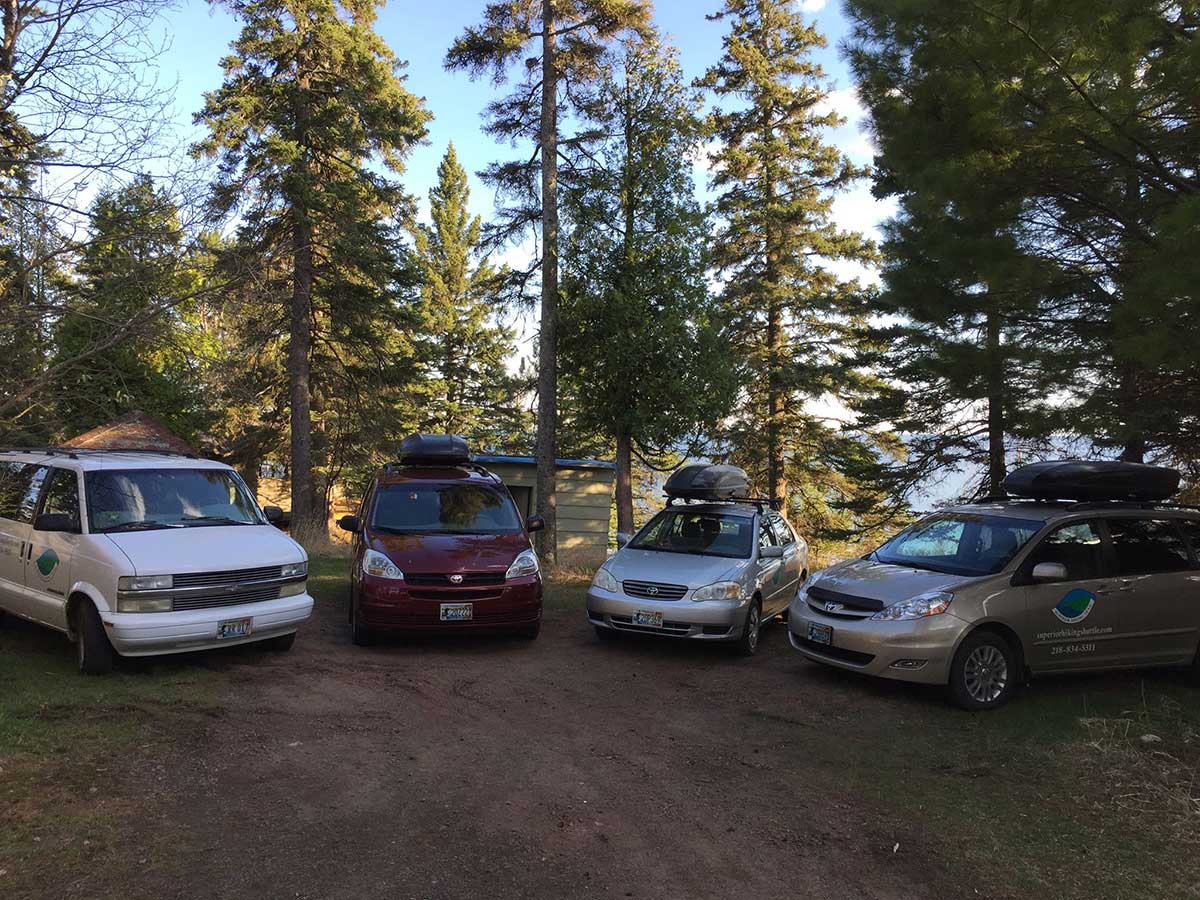 The Superior Shuttle can be used by backpackers, dayhikers, and travelers to see more of the Superior Hiking Trail. Rather than making an in/out hike from a trailhead, catch the shuttle to make a one-way hike.
There are two ways to take a one-way hike on the Superior Hiking Trail. The first way is to catch the shuttle that takes you to the starting point of your hike and then you hike back to your vehicle. The second way is to hike first and then take the shuttle back to your vehicle. Check out our Shuttle Schedule to find the pickup times, pickup locations, parking areas for your vehicle and days the shuttle runs.
Confirmation Calls
 Within the timed schedule, reservations are encouraged, but not required. Reservations guarantee you seating on the shuttle and help in our planning to ensure space for all hikers.
Personalized Shuttle
 

Pickups are available outside of schedule,

send us a Shuttle Reservation Request

to get your shuttle. Year-round, seven days a week availability. Large group discounts may be available, contact us for details.



Because the shuttle adheres to the schedule, please be ready to board at or before the designated time. The shuttle cannot be responsible for anyone who misses his/her pickup. Unforeseen shuttle delays are possible.
This shuttle service operates independently from the Superior Hiking Trail Association. Please direct all comments to the Superior Shuttle, Robert Risch, 1-218-834-5511 or contact us via our Reservation Request form. Please do not provide work numbers – only give cell numbers or home numbers.
Robert Risch | Owner